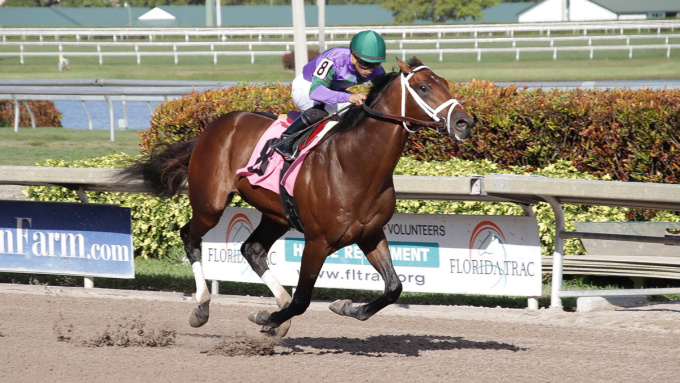 Derby Day at Palace Casino Resort will be especially exciting this year, for associates and guests at the resort. Robert and Lawana Low, owners of Palace Casino Resort, have a top contender thoroughbred, Magnum Moon, competing in the 144th Kentucky Derby on May 5, 2018.
In addition to the promotional giveaway of $100 in Power Play slot credits to five guests who correctly choose the derby winner, this year's event will also include a Magnum Moon Bonus! If Magnum Moon wins the Kentucky Derby, then ten names will be drawn, from guests who selected Magnum Moon to win, to each receive a $500 Power Play prize. Guests can also win Magnum Moon logo shirts and enjoy a special Magnum Moon cocktail, created just for this event.
Magnum Moon is currently ranking in the top five of horses expected to win the Kentucky Derby. The thoroughbred exploded with force and speed at the Arkansas Derby, to win by four lengths in the 1 1/8 mile dirt race. Magnum Moon is only the 11th horse in 43 years to win both the Arkansas Derby and the Grade 2 Rebel Stakes. His spotless record and monstrous performance was a dream come true for Magnum Moon's owners, Lawana and Robert Low, of Springfield, Missouri.
Derby Day at Palace Casino Resort will be held on May 5, 2018 at 4 PM in CONTACT Lounge & Sports Bar. Guests can print their FREE entry at the kiosk between 3 PM and 5 PM.
---
---
Leave A Comment