This Administrator & Associates embody dedication and commitment to excellence, and they encourage fellow associates to have pride in our work and the resort!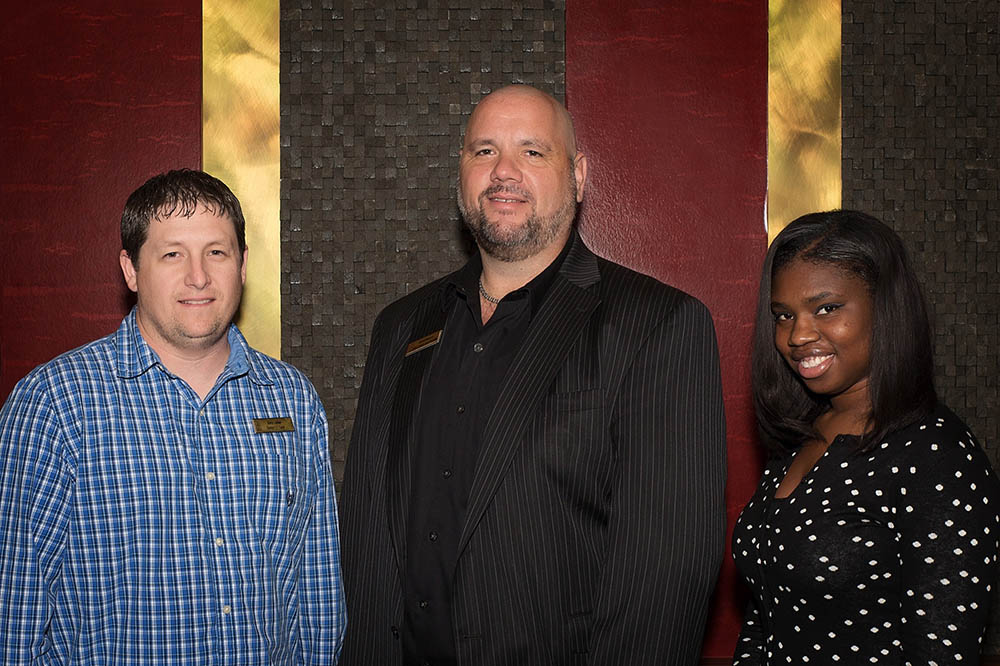 Left to right:  Barry Ladner, Richard Monson, and Akeen "Trudy" Clarke
Associate of the Quarter – Barry Ladner – (IT)
Barry is a Senior IT Technician.  He has been with the Palace longer than any other IT associate.  Barry works closely with the Slot and Engineering departments so that issues can be resolved quickly.  His familiarity with the property and knowledge of our systems make him a true asset to the department and to Palace Casino Resort! Barry has been employed at the Palace since May 2000.
Administrator of the Quarter – Richard Monson (Tablegames)
Richard is a Tablegames Assistant Shift Manager. He regularly helps other associates when they get behind on their tasks.  Richard takes the time to teach others the proper procedures.  He comes in early and stays late to help, without giving it a second thought. Richard has been employed at the Palace since April 2010.
Associate of the Quarter – Akeena "Trudy" Clarke – (F&B)
Trudy is a Server at STACKED Grill.  She has several regular customers that request her by name whenever they dine at the restaurant.  Trudy never has a "bad" day and always greets everyone with a smile.  She is willing to help her fellow associates and come into work whenever needed. Trudy has been employed at the Palace since April 2014.
Associates and Administrator of the Quarter will receive the following prizes:
Plaque
$500 cash
One Night Hotel Stay
$125 Dinner for two at Mignon's
If you are a hard-working team player, committed to excellence in your work performance, then success is a reality you can achieve with us! Palace Casino Resort provides many wonderful programs and benefits to our employees. View our current opportunities.
---
---
Leave A Comment