These Associates and Administrator embody dedication and commitment to excellence, and they encourage fellow associates to have pride in our work and the resort!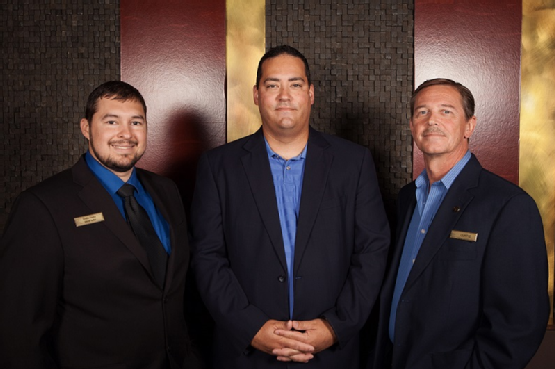 From left to right: Brandon Thomas, Gary Dubuisson, and Curtis Weatherly
Associate of the Quarter – Brandon Thomas – (Finance)
Brandon is the Internal Auditor. He eagerly takes on new projects/audits. Brandon takes his job very seriously and keeps us in good relations with Mississippi Gaming Commission. Brandon has been employed at the Palace since April 2010.
Administrator of the Quarter – Gary Dubuisson (Tablegames)
Gary is a Tablegames Floor Supervisor. Gary sees something that needs to be done and does it. He is very courteous with all guests, even when handling disputes. Gary will always put guests' needs above all else. Gary has been employed at the Palace since May 1999.
Associate of the Quarter – Curtis Weatherly – (Surveillance)
Curtis is a Surveillance Agent. Curtis is one of the best in getting slot information through our Patron Management System in resolving guest issues in a speedy fashion. He is very tenacious in his investigations and is always at the top of the list of productivity.  Curtis has been employed at the Palace since March 2011.
If you are a hard-working team player, committed to excellence in your work performance, then success is a reality you can achieve with us! Palace Casino Resort provides many wonderful programs and benefits to our employees. View our current opportunities.
---
---
Leave A Comment