Palace Casino Resort slot attendants Eliza Mims, Marjorie Goodwin and Judy Haydock learned a few weeks ago that local casino player guest, Lezra Rogers, would soon be turning 100 years old. They decided to celebrate! Rogers, his daughters Joyce Miller and Rose Farris, grandsons Bobby Farris, Chip Breitenkamp and Robin De Angelo were treated to lunch at the Palace Buffet.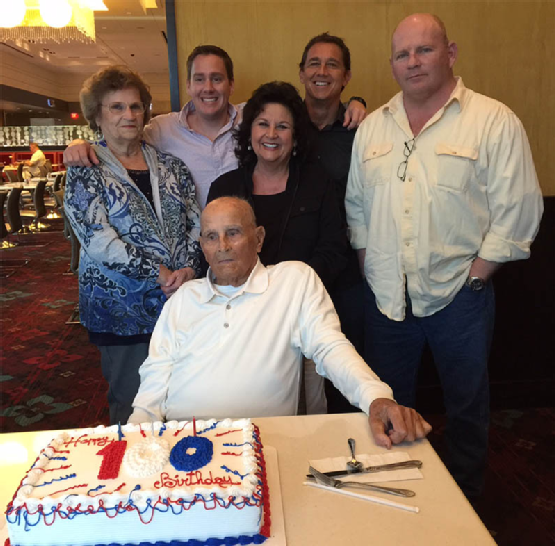 Pastry Chef Elena Jackson of the Palace Café & Bakery made a fresh-baked birthday cake in red, white and blue icing to represent Rogers' favorite slot machine. Lezra was presented with balloons and a gift, as Palace Casino Resort associates, friends and family members sang 'Happy Birthday' to him.
Lezra Rogers has been a member of Palace Casino Resort's player's club since March 2005. "Mr. Rogers is like a family member to many of us here at the Palace," stated Eliza Mims, slot attendant. Lezra is a native of Moss Point. He has two daughters, seven grandchildren, six great-grandchildren and three great-great-grandchildren.
Reward yourself with a trip to the coast's first smoke-free casino. Whether you're taking a seat at the table, or going head to head with your favorite machine, we bet you'll feel like royalty. With over 800 state-of-the-art slots and a wide variety of classic table games, we are the place where winners come to play.
---
---
Leave A Comment