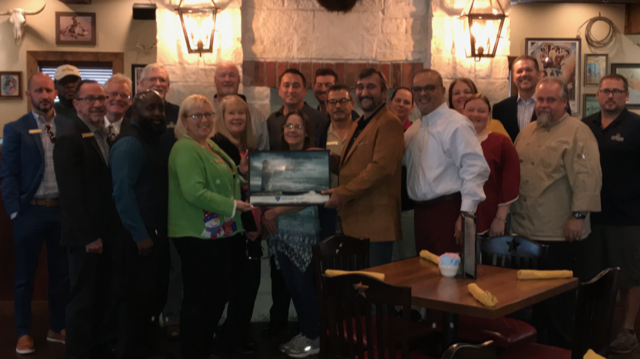 December 11, 2018, Biloxi, MS— Palace Casino Resort is the proud recipient of the Lighthouse Beam Excellence Award from McGriff Insurance Services, Inc. for the resort's safety and health excellence.  The award recognizes excellence in reduction in workers' compensation experience for 2018.
Henry Wright, Senior Vice President of McGriff Insurance Services, In. said "We take pride in recognizing and celebrating the "best of the best."  He continues, "The Lighthouse Beam Safety Award reflects Palace Casino Resort management's leadership, dedication and commitment to providing a safe and healthy environment for its associates."
Palace Casino Resort awards associates for reporting valid safety concerns on property with a $25 bonus for their dedication to safety for all guests and associates.  Palace Casino Resort's Safety Committee is comprised on a representative from each department.  They meet monthly and discuss safety concerns and solutions at the resort as part of the resort's dedication to safety for guests and associates.
"Safety of our guests and associates are always a high priority," stated Palace Casino Resort CFO, George Conwill.  "We are honored to be recognized for our achievement, Conwill continued"
---
---
Leave A Comment