PURE The Palace Spa
HOURS
THURSDAY-MONDAY
9:00am – 7:00pm
Pure offers a variety of treatments to relieve your stress, invigorate your senses, and beautify your body.  Refreshing facials, soothing massages, advanced skin resurfacing, body treatments, manicures and pedicures are among the services provided by attentive professionals.
Relax and Rejuvenate at Pure, The Palace Spa…
24 Hour Cancellation Policy: Appointments not canceled a minimum of 24 hours in advance will be charged at full rate on the credit card supplied at the time of booking.
FOR YOUR HEALTH & SAFETY
Please arrive 10 minutes prior to your appointment for check-in.
The wet area and lockers are currently unavailable. Valuables should be left in the safe in your guestroom.
Masks are required in all areas and during services.
Our staff will drape all areas not involved in your treatment.
Capacity is limited and extra time is devoted to cleaning and sanitizing all areas.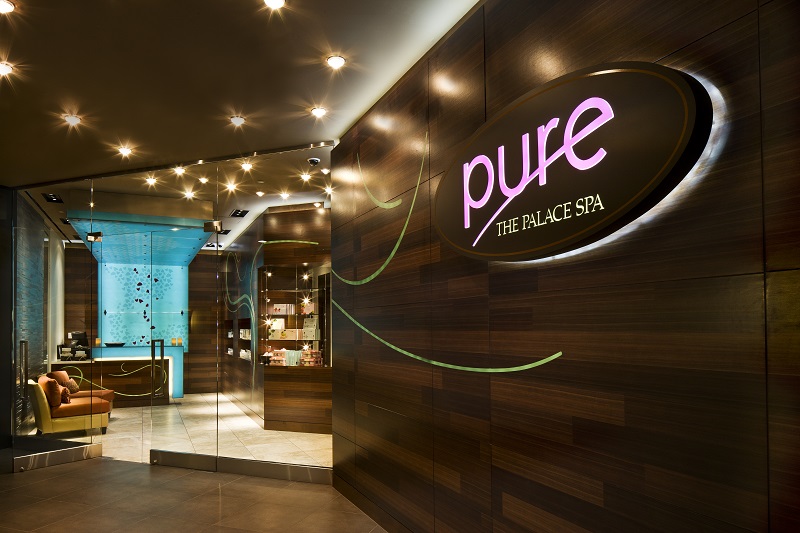 Licensed Massage Therapists
LMT#2302
LMT#2560
LMT#0220
LMT#2689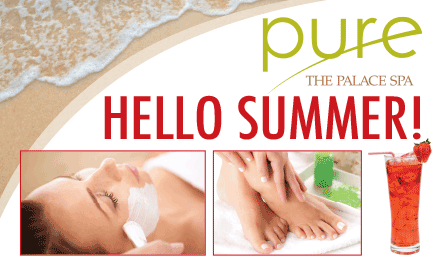 HELLO SUMMER SPECIAL
Come join us for a spa-cation at The Pure Spa! Get summer ready with some of our favorite coastal scents. Receive a full body exfoliation treatment with our wrap & scrub, refresh your skin with our tasty strawberry lemonade facial, or get flip flop ready with our special ocean scented pedicure.
Can be booked as individual services or grouped together for one great package.
The "SPARKLER" Wrap & Scrub – 80 minutes for $150
Strawberry Lemonade Facial – 50 minutes for $100
Toes In The Sand Pedi – 50 minutes for $50
Available June 1 – August 31, 2021.
Call for an appointment: 228-386-2012
Thursday – Monday, 9AM – 7PM