Biloxi's Only Smoke Free Casino!
---
At Palace Casino Resort, we are committed to providing our guests with a safe, healthy environment to enjoy the sights, and sounds of modern gaming at its best!  Plus, we think our food smells and tastes better without the haze of stale smoke overhead.  We've taken the lead here on the Coast as the first — and Biloxi's only — non-smoking casino and hotel resort in the area! And effective November 1, 2018, our smoke free policy will include vaping and e-cigarettes.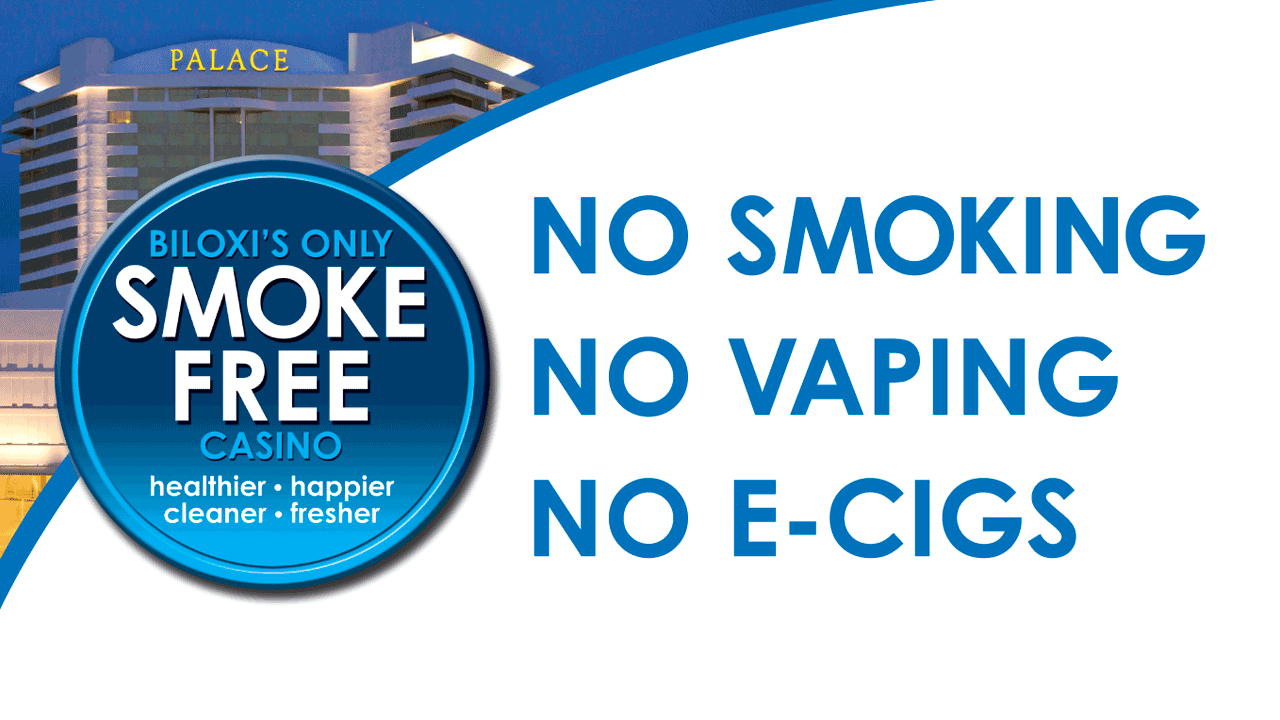 For the other 20% of our guests, we haven't forgotten about you.  Just outside of Mignon's restaurant, in close proximity to all the action, is a smoking lounge with its own air conditioning and heating system, comfortable furnishings and flat-screen TVs.  Its the best of both worlds, and an environment everyone can enjoy comfortably!
Come enjoy a new level of luxury, fun, and excitement at Biloxi's only smoke free casino on the Mississippi Gulf Coast.
A refreshing, smoke free atmosphere… just one of the many reasons why it's time to revisit the Palace Casino Resort!