Pair with Our Hotel
If you are looking to have an amazing night out, pair one of our restaurants with a hotel stay. You can dine, play, and stay easily with the Palace Casino Resort. Book directly and save.
Home
>
Restaurants
>
Mignon's Steaks & Seafood
REOPENING THURSDAY, JUNE 18!
Mignon's Steaks & Seafood
---
HOURS
THURSDAY – SUNDAY
5:00pm – 10:00pm
Mignon's Steaks & Seafood, the Mississippi Gulf Coast's premier fine dining restaurant, is dedicated to creating an enchanting meal with unparalleled attention to detail, extraordinary service, and delectable cuisine, sure to please even the most discriminating palate.
Mignon's has received Wine Spectator magazine's Award of Excellence for thirteen consecutive years. Make plans to experience extraordinary dining at Mignon's Steak & Seafood, open for dinner every Thursday through Sunday. Make a reservation online or call 228-432-8888 to make your reservation.
---
Enter your email address below to join the Mignon's Steaks & Seafood email list! We will send you regular updates about exciting events and special offers!
View Menu
Dress Code
Gentlemen: Long pants, collared shirts and closed toe shoes are expected.
Ladies: Dresses, skirts & blouses, capris, dress sandals are expected.
Share This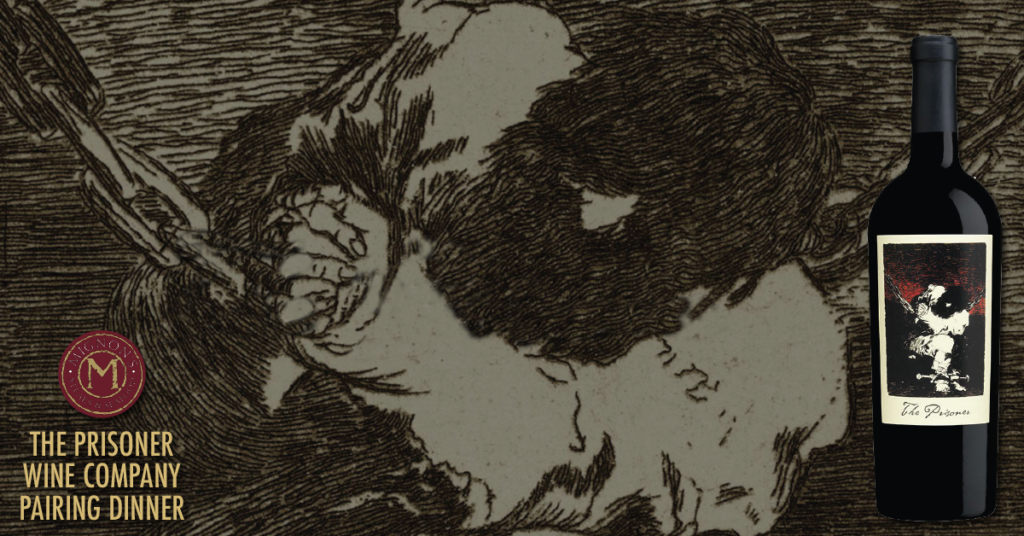 Thursday, October 22
7 PM
$99 Per Person
Five course gourmet dinner paired with wines from The Prisoner Wine Company.
FIRST COURSE
Oyster Pie: Pastry Crust, Mushrooms, Bacon, Mirepoix
Paired with Blindfold White Blend

SECOND COURSE
Fruit Caprese: Grilled Melon, Balsamic, Tomato, Prosciutto, Fresh Mozzarella
Paired with The Snitch Chardonnay
ENTREE ONE
Biloxi Stew: Crawfish, Shrimp, Redfish, Tomato, Yellow Rice
Paired with Eternally Silenced Pinot Noir
ENTREE TWO
Beef Tenderloin Au Poivre: Peppercorns Medley, Potato Gnocchi, Broccolini Tips
Paired with Derange Red Blend
DESSERT
Devil's Chocolate Cake: Passion Fruit Mousse, Passion Fruit Gelee, Fresh Berries
Paired with The Prisoner Red Blend

Call Today (228) 432-8888 or reserve at OpenTable.com
Price excludes tax & gratuity. Limited seating.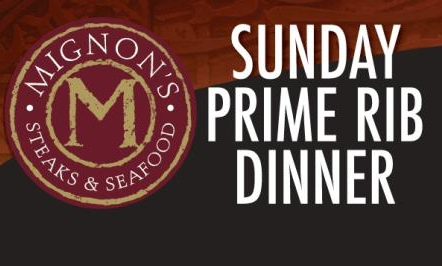 $40 per person
Mignon's steakhouse chop salad, slow roasted prime rib of beef, char-grilled asparagus, and rich, creamy vanilla bean crème brûlée.
Reservations Recommended
Call 228-432-888 or book on the restaurant page.
Price does not include tax & gratuity. No substitutions or split plates, please. Only available Sundays.