Pair with Our Hotel
If you are looking to have an amazing night out, pair one of our restaurants with a hotel stay. You can dine, play, and stay easily with the Palace Casino Resort. Book directly and save.
Home
>
Restaurants
>
Mignon's Steaks & Seafood
Mignon's Steaks & Seafood
---
HOURS
WEDNESDAY – THURSDAY
5:00pm – 10:00pm
FRIDAY – SATURDAY
5:00pm – 11:00pm
SUNDAY
5:00pm – 10:00pm
Mignon's Steaks & Seafood, the Mississippi Gulf Coast's premier fine dining restaurant, is dedicated to creating an enchanting meal with unparalleled attention to detail, extraordinary service, and delectable cuisine, sure to please even the most discriminating palate.
Mignon's has received Wine Spectator magazine's Award of Excellence for twelve consecutive years. Make plans to experience extraordinary dining at Mignon's Steak & Seafood, open for dinner every Wednesday through Sunday. Make a reservation online or call 228-432-8888 to make your reservation.
---
Enter your email address below to join the Mignon's Steaks & Seafood email list! We will send you regular updates about exciting events and special offers!
View Menu
Dress Code
Gentlemen: Long pants, collared shirts and closed toe shoes are expected.
Ladies: Dresses, skirts & blouses, capris, dress sandals are expected.
Share This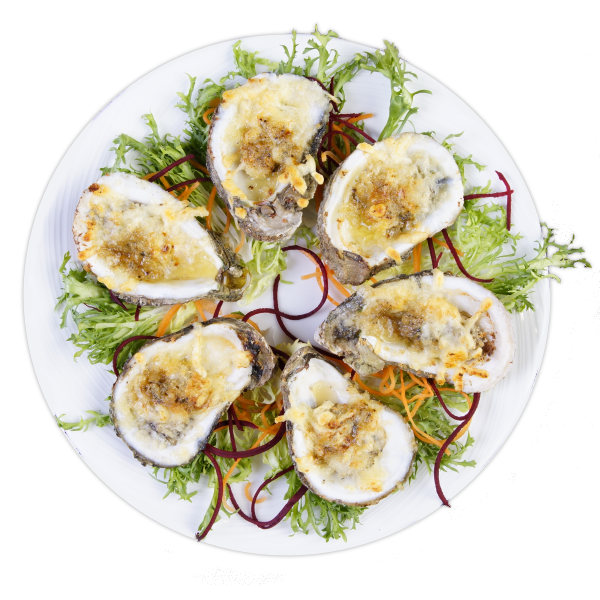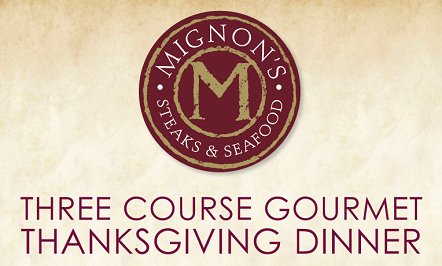 Enjoy Thanksgiving at Mignon's!
Thursday, November 22
11 AM – 6 PM
$35 per person
FIRST COURSE
Fall Salad
Cranberry, Walnut, Apple, Mixed Greens, Gruyere, Sherry Vinaigrette
– OR –
Butternut Squash Soup
Ginger, Crème Fraiche, Shallot, Nutmeg
SECOND COURSE
Pecan Smoked Turkey Breast
Pan Gravy, Fresh Sage Dressing, Cranberry Compote, Herbed Mashed Potato, Roasted Rutabagas & Carrots
DESSERT
Pumpkin Cheesecake
Snickerdoodle Crust, Candied Pecans, Maple Cream
Call Today (228) 432-8888 or book at OpenTable.com
Limited reservations available. Tax & gratuity not included. À La Carte Menu also available. Dine In Only. No Substitutions or Split Plates.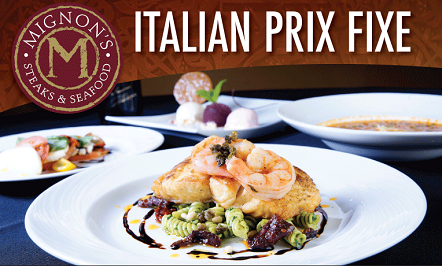 Enjoy A Three Course Dinner For $49!
Choice Of First Course
Caprese Salad: Tomato, Fresh Mozzarella, Basil, Balsamic, Extra Virgin Olive Oil
OR
Soup alla Canavese: Fresh Herbs, Parmigiano-Reggiano, Cauliflower, Pancetta, Onion, Carrot
Choice Of Main Course
Gulf Black Grouper: Pesto Rotini, Spinach, Sun Dried Tomato, Capers, Shrimp, Pine Nuts
OR
Tuscan Filet Mignon: Sauteed Arugula, Lemon, Rosemary, Garlic
Dessert
Sorbetto Trio: Limoncello, Prickly Pear, Mixed Berry
$49 per person
Add a three course wine pairing for $15.
Available Wednesday, Thursday & Sunday 5 PM – 10 PM
Friday & Saturday 5 PM – 6:30 PM
Price does not include tax, gratuity or wine course. Not available during special events or holidays. A La Carte Menu also available. Dine in only. No substitutions or split plates please.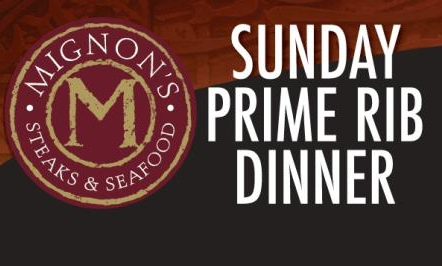 $40 per person
Mignon's steakhouse chop salad, slow roasted prime rib of beef, char-grilled asparagus, and rich, creamy vanilla bean crème brûlée.
Reservations Recommended
Call 228-432-888 or book on the restaurant page.
Price does not include tax & gratuity. No substitutions or split plates, please. Only available Sundays.