Cash & Power Play Progressive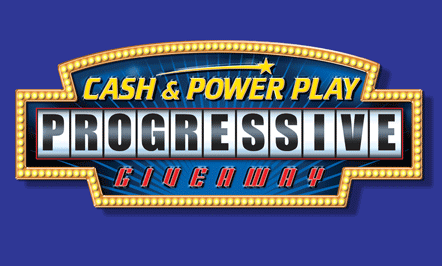 START
Saturday, September 9, 2023
END
Saturday, October 7, 2023
Saturdays, September 9, 16, 23, 30 & October 7
8 PM – 11 PM
Winners Will Draw For Up To $1,000 Power Play or the Progressive Prize!
Power Play Progressive starts at $1,000 and grows by $100 each time it is not picked. It carries over to the next drawing date if not won. Progressive starts over at $1,000 if won.
Saturday, October 7
6 Final Winners Drawn At 11 PM
One Wins $5,000 CASH or the Progressive Prize!
Five Win $1,000 in Power Play!
One free entry and one entry for every 50 slot points earned (or table game equivalent) September 1 through October 7.
Visit kiosk for drawing activation after 7 PM.


Top