Southern hospitality with superior service, The Preserve Clubhouse.
Suitably situated in these pristine Southern surroundings, overlooking the lake and the eighteenth hole is the 8,500-square-foot Preserve Clubhouse. Designed in the classic low country style, the clubhouse features vaulted ceilings, an abundance of windows, and a large covered patio that provides excellent vantage points for viewing the competition.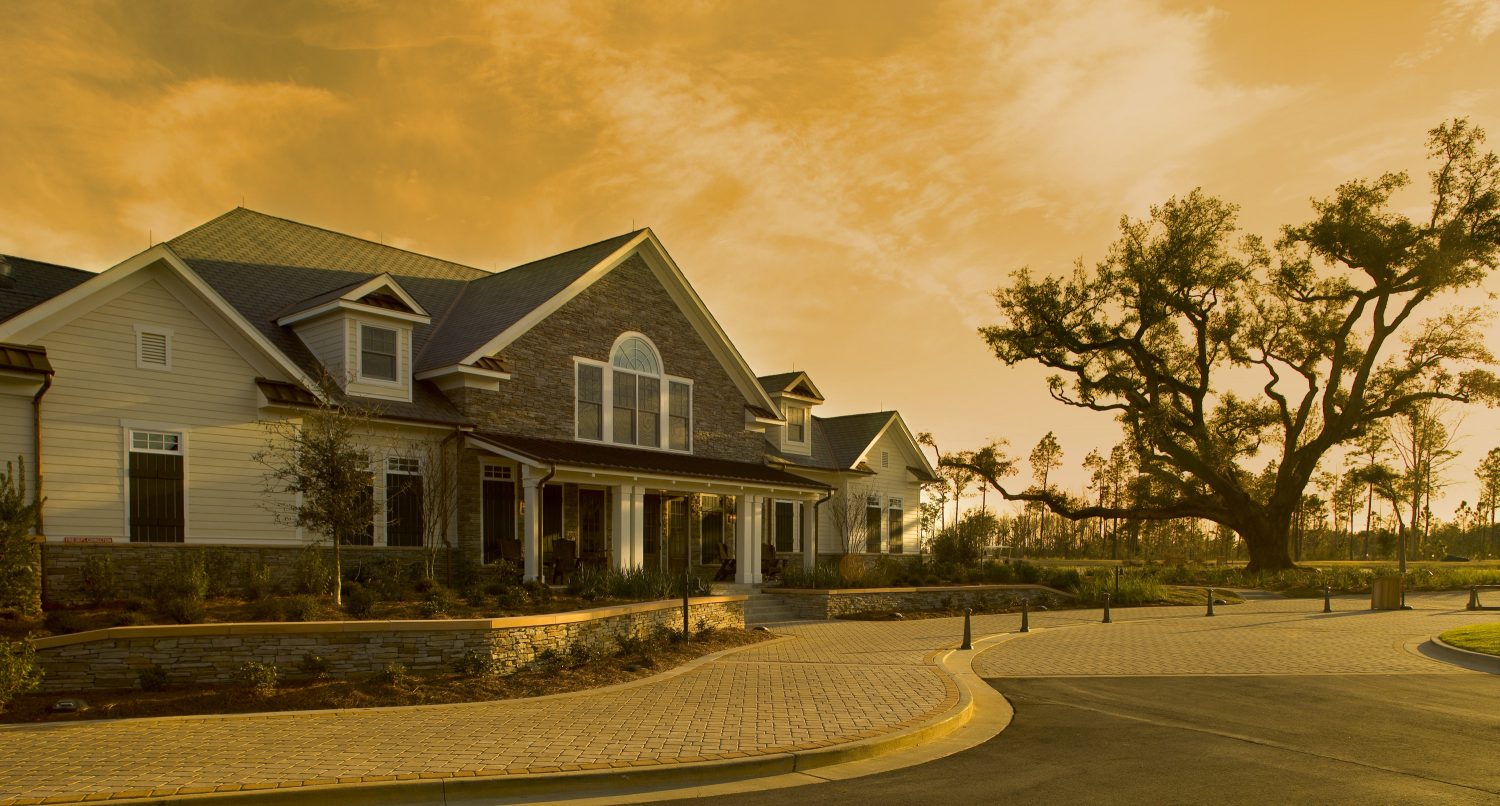 Hardwood floors and chandeliers add hints of southern charm and sophistication throughout the clubhouse, as well as plush furnishing and a large indoor/outdoor stone fireplace. While multiple large, flat screen, high definition televisions are placed throughout the clubhouse to add a modern touch and for viewing of the news, sporting events, or checking the weather to ensure a perfect day on the course!
Watch the competition or latest game while sipping cocktails at the bar or enjoy a bite to eat at Sweetbay Restaurant, a classy, yet casual atmosphere.