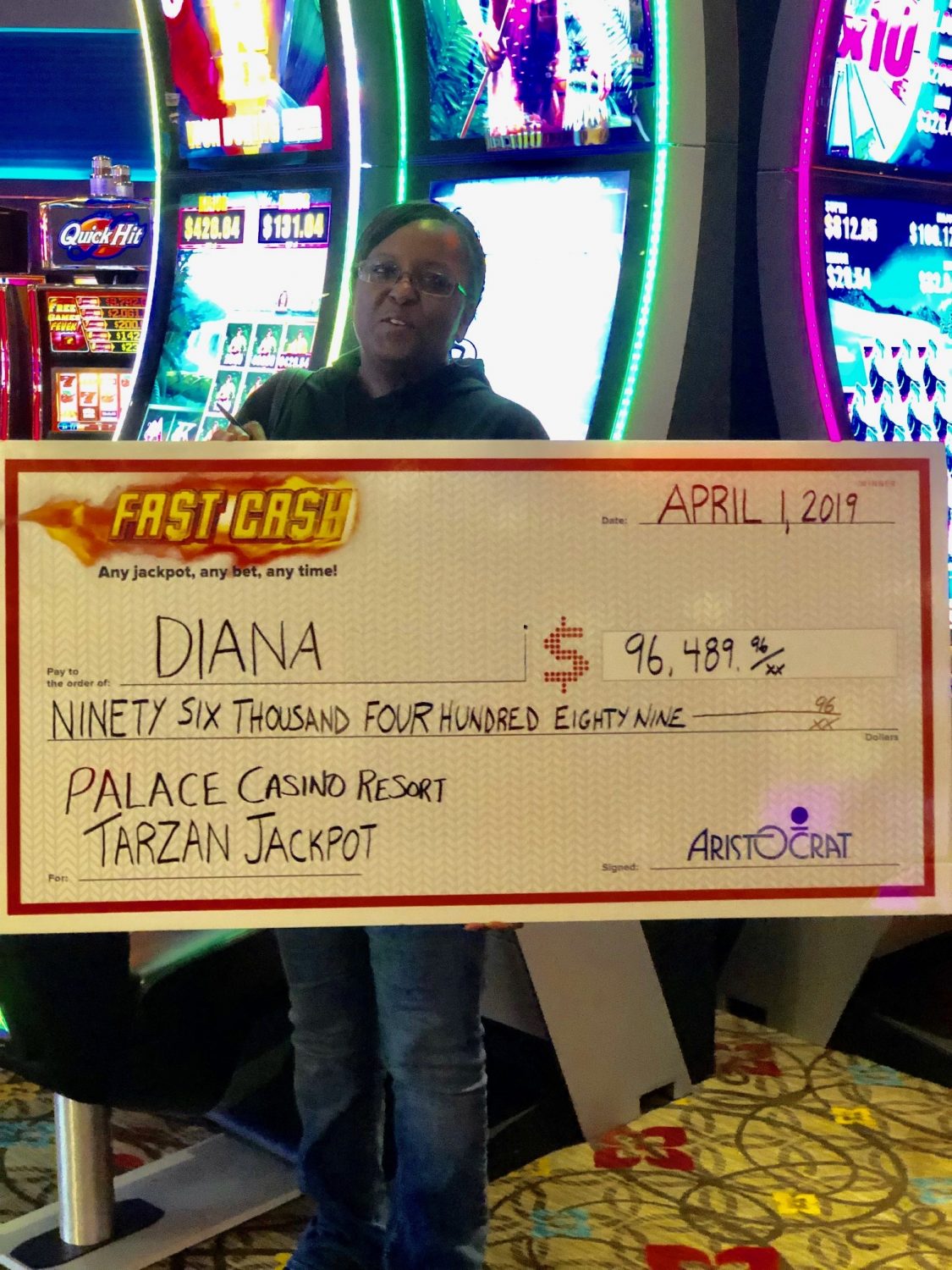 April 2, 2019, Biloxi, MS — It might have been April Fool's Day, but there was no foolin' when Diana S. of Austin, Texas won $96,489 playing an Aristocrat penny 'Tarzan' slot machine at Palace Casino Resort on April 1, 2019. Diana stated her reaction to the huge jackpot win was disbelief. "I tried not to scream to bring attention to myself, but I couldn't help it," she said.
Diana and her husband were traveling back to Texas after attending a family member's funeral in Florida, when they decided to stay overnight in Biloxi. She continued by saying she has visited the Palace Casino Resort previously and averages about two trips a year.  When asked how she plans to spend the jackpot winning, Diana said she will be paying bills, but will spend a little for enjoyment, too.
Other recent jackpot winners at Palace Casino Resort include $37,945 won by Nancy R. of Ocean Springs, Mississippi; a Mobile, Alabama guest won $20,000 playing video poker, a D'Iberville, Mississippi guest won $19,004 playing slots; a Biloxi, Mississippi resident won $12,387; Netocha C. of Biloxi won $11,273 and Wilbert D. of Pascagoula, Mississippi won $20,000 during the casino's recent Stinger Giveaway. Visit Palace Casino Resort today, because next time it could be you!
---
---
Leave A Comment