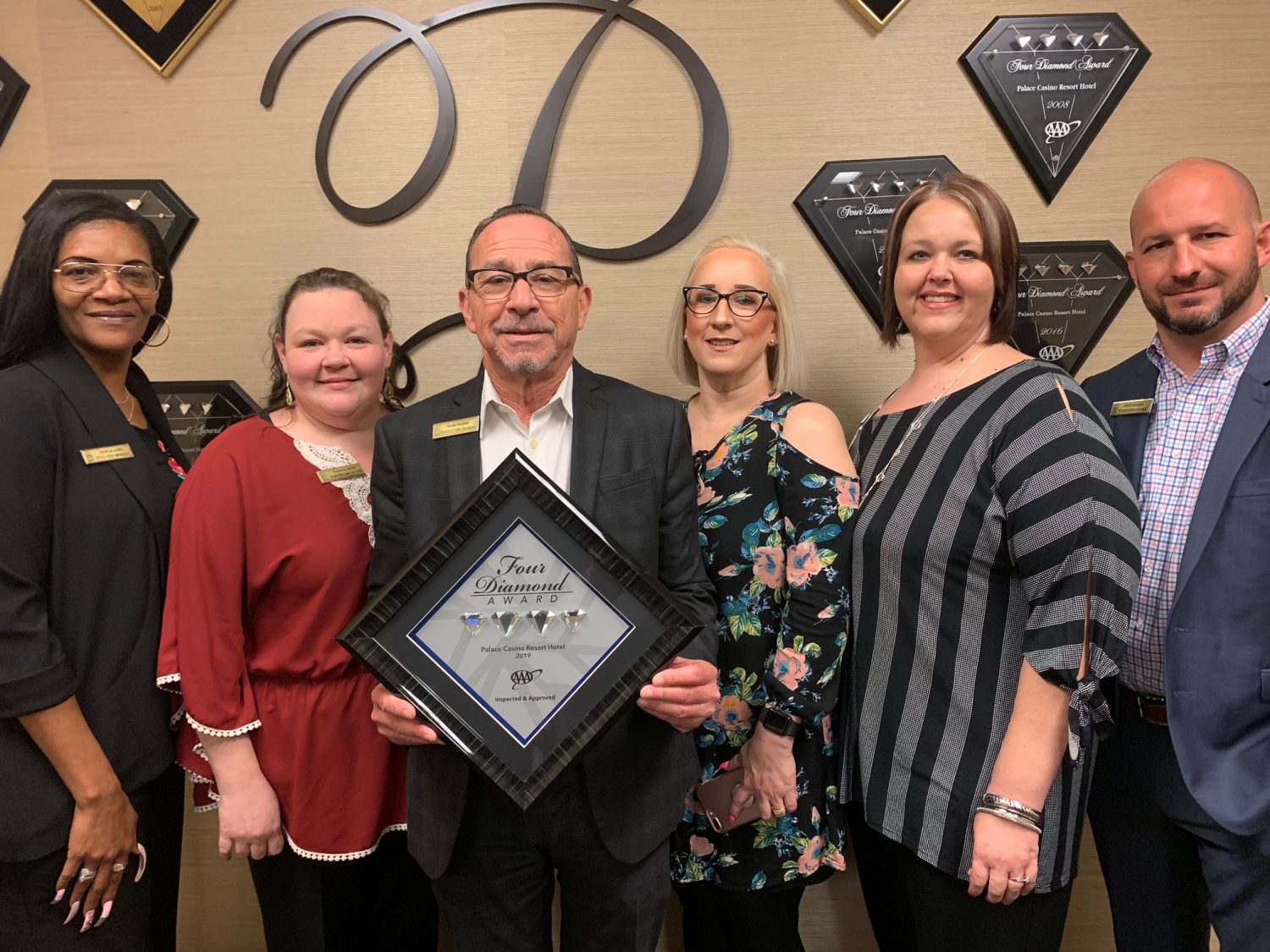 March 18, 2019, Biloxi, MS —Palace Casino Resort in Biloxi, Mississippi has again been awarded the prestigious Four Diamond Award rating by the American Automobile Association (AAA). The designation marks the twelfth year the Palace Casino Resort has received the AAA Four Diamond Award. Palace Casino Resort was the first casino hotel on the Mississippi Gulf Coast to receive the Four Diamond Award, back in 2003. "This award recognizes our staff's commitment to providing our guests with clean, superior hotel accommodations and outstanding guest service," stated Palace General Manager, Keith Crosby.
Palace Casino Resort joins a very select group of AAA Four Diamond Award winners. Only 5% percent of the more than 30,000 properties approved by AAA achieve this prestigious AAA Four Diamond designation. AAA defines its Four Diamond hotel award recipients as, "upscale with progressively more refined and stylish accommodations and an obvious enhanced level of quality. The fundamental hallmarks at this level include an extensive array of amenities combined with a high degree of hospitality, service, and attention to detail."
"It's an honor to receive our twelfth Four Diamond Award by the American Automobile Association," said Palace Casino Resort Hotel Manager, George Alexander.
The AAA Diamond Rating Process is North America's premier hotel and restaurant rating system. The AAA Diamond Rating Process is the only hotel rating system that covers the entire United States and Canada, as well as top destinations in Mexico and the Caribbean.
---
---
Leave A Comment