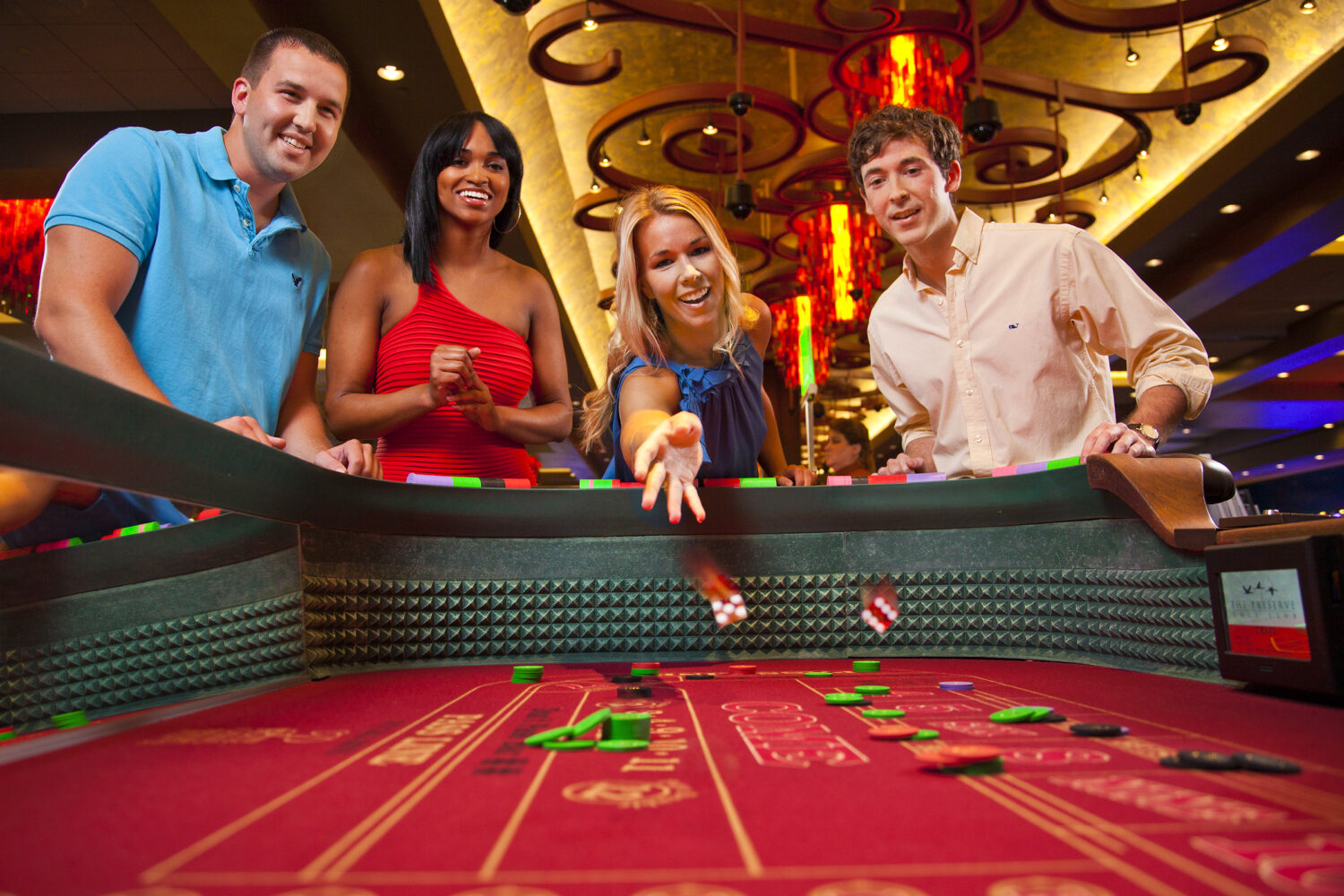 If you are looking for things to do in Biloxi, Mississippi , then a trip to one of the gulf coast hotels and casinos might be a good option for you and a partner, a group of buddies, or a girls' weekend away. It's time for some fun and the perfect time for a casino trip! Even if you have never played table games before, there are some easy steps you can take in advance to make you more comfortable before you arrive.
If you are a first-time casino goer the thought of trying to fake it through a night or two of gambling might intimidate you more than excite you. It might scare you enough to turn down the invitation and play it safe. But before you miss out on the fun, this article will give you some tricks and tips to coming to the tables with the confidence and knowledge needed to have a great time with your friends.
Table Games Are Best for Groups
Even though the slot machines may seem like the easiest to understand and play, playing slot machines probably won't give you that group experience you are looking for. Table games allow you and your friends to gather around the same game and feel the tension of a risky bet or the thrill of a big win. If you are a novice gambler, it can allow you to watch a few hands of play in the background and learn from your more experienced friends before you place your first bet.
Do Some Pre-Gaming Research
There are free online casinos that allow you to learn many of the most common table games from the privacy of your own home without having to wager any money. This is a good way to learn the names and rules of the games you will play before you go out with friends. Some casinos will offer free classes on how to play the games. Maybe there is another friend or two in your group who is just as new to gambling as you are and would enjoy spending the first night of the weekend learning the games with you.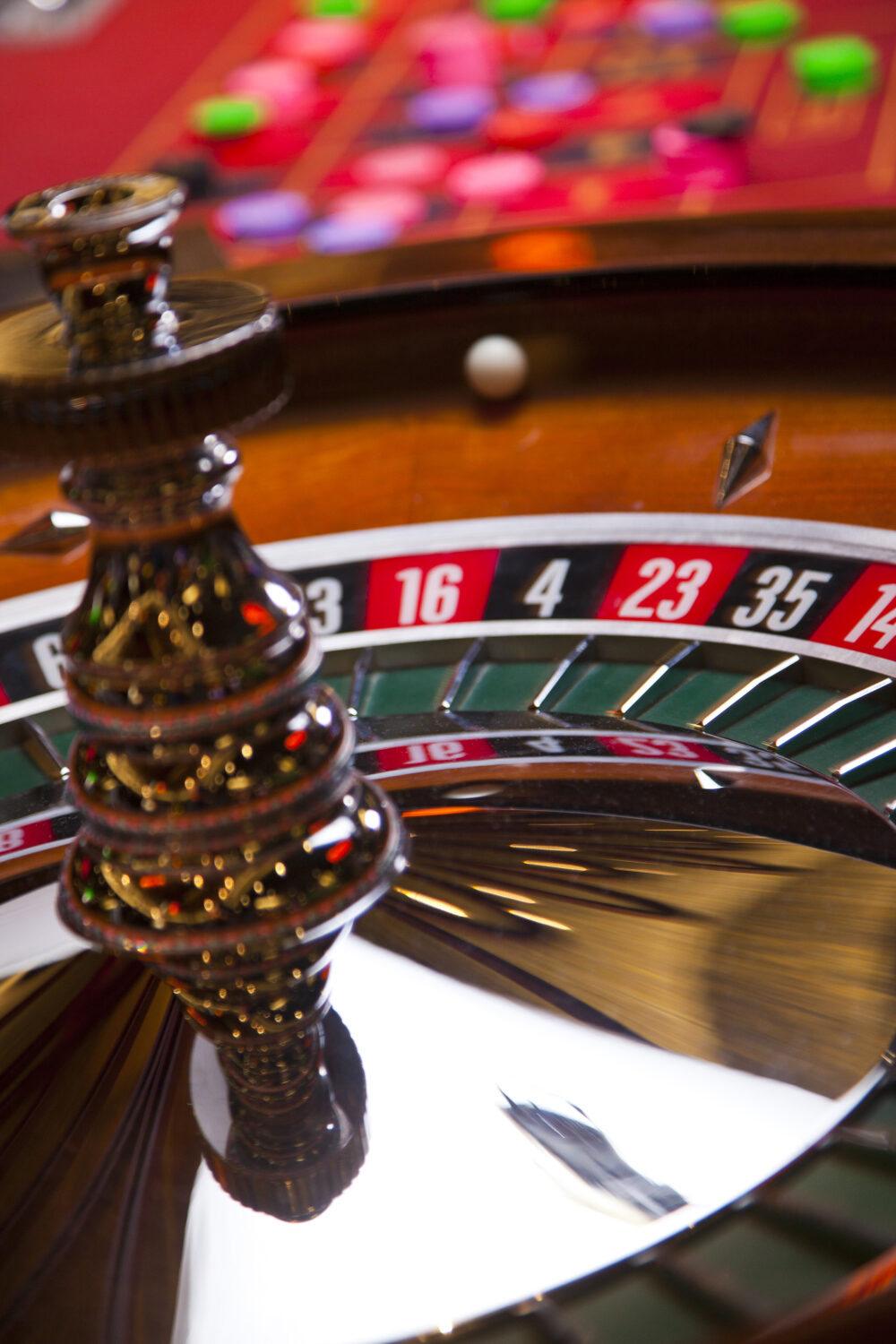 Start With the Easiest Table Games
A great place to start for beginning gamblers is the Blackjack table. For an easy game, it still provides a lot of excitement and energy. Simply put, each player wants to get closer to 21 than the dealer without going over. Again, some online research is important to learn all of the rules and details, but next to the slot machines Blackjack is the easiest to learn and play. Blackjack Bonus=3 is a version of the game with fun, optional side bets that do not require any strategy. After you place your initial bet, you may choose to add Bonus=3 and Royal 3 side bets for the opportunity to win even more! Table Games supervisors and dealers are happy to explain these options to you.
Roulette and Craps are commonly listed as some of the best casino games for beginners. Roulette is played at a slower pace than Blackjack and Craps. This gives you the time to think about your wager without feeling pressured and gives you more time to enjoy yourself with friends around the table. Craps can be intimidating with all of its betting options, but some standard bets make it accessible for the beginner.
Palace Casino Resort offers a unique table game called King's Stud Poker. It's a variation of five-card poker played with a standard deck of cards and follows ordinary Poker rules with payouts based on your first two cards along with the three community cards to reach a final five-card hand. A pair of jacks or better wins and a Royal Flush pays 500 to 1. There are a few more decisions to make, whether to bet or fold on third, fourth and fifth card, but your dealer will assist you. It can get very exciting…The Palace has had $20,000 winners on King's Stud Poker!
You may want to play Electronic Table Games (ETG) that offer several different games, such as Blackjack, Roulette and Baccarat, on one player station. You can play these at lower minimums and choose some exciting side bets for larger payouts. Palace Casino Resort also offers Roll to Win Craps, an electronic version of the table game with live action dice!
Resorts Offer More
When spending a weekend at a resort's casino hotel you get to enjoy all of its amenities. If you've given table games a try and it's still not your thing, then enjoy a favorite cocktail and watch your friends experience the excitement of a good game. You may want to your luck at some of the slot machines or visit the Sports & Race Book to wager on sports or horse racing. You can reserve a tee time for a round of golf or get a massage at the spa. If you're a foodie, then check out the various restaurants. Or, you could just relax in your hotel room, sleep in on a luxury king-size bed, and take a walk on the beach before returning for your next night of gaming.
Don't Let Fear Keep You Home
In the end, it's your weekend away with friends. Casino resorts are designed to give you the chance to make your weekend a unique and memorable experience. They want you to have fun and be entertained without feeling any intimidation. Most have staff and dealers trained to help you feel comfortable and enjoy every aspect of your experience.
Palace Casino Resort is the Mississippi Gulf Coast's friendliest hotel resort casino and the only smoke free casino in Biloxi. We have award-winning restaurants, luxurious accommodations, a resort spa and golf course, and an exciting casino featuring slots and table game. The Palace offers a safe and exciting atmosphere and all the extras you would expect from a four-diamond experience. Visit our website for more information at www.PalaceCasinoResort.com or call 228-432-8888 or 800-725-2239 for Hotel Reservations.
---
---
Leave A Comment