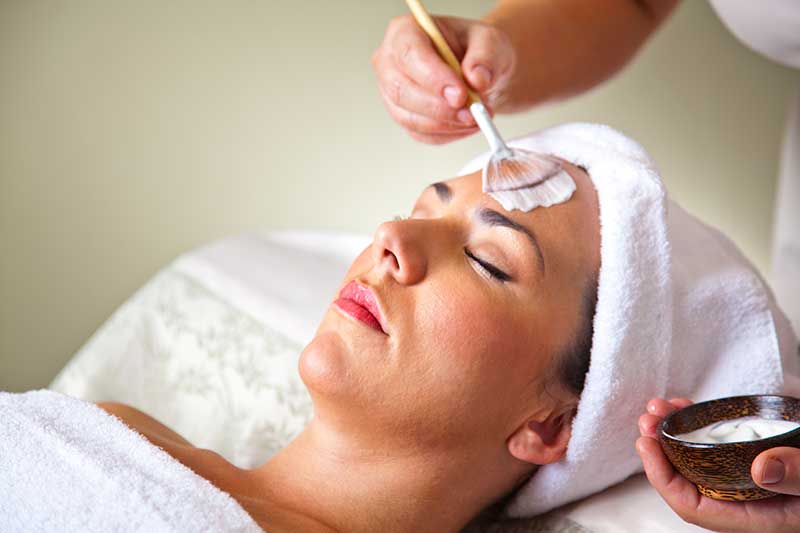 Are you so busy caring for others that you often don't take time to care for yourself? Book a session at a luxury spa today to see how amazing you'll feel after you allow someone else to care for you. Here are some services to consider when booking a spa service.
Facials
Visit Pure, The Palace Spa in Biloxi, Mississippi, for a facial to supplement your skincare routine. A facial is a wonderful way to pamper yourself and receive numerous benefits in the process. What can you expect when you schedule a facial at Pure, The Palace Spa in the Palace Casino Resort?
Facials deep clean the skin beyond what you can do at home. Additionally, this skincare treatment stimulates cell regeneration and collagen development. As a result, your skin looks and feels younger following a session.
Exfoliation of the skin during the facial removes dead skin cells and toxins and exposes the fresh skin underneath. Blood circulation to the skin improves during and after a facial, as well. Individuals struggling with acne find the removal of these toxins means fewer breakouts. The pores open up, making it easier to remove whiteheads and blackheads.
Massages
Although massages are often viewed as a luxury, they actually provide numerous health benefits. A professional massage reduces stress and anxiety and often improves sleep. It does so by decreasing stress hormones in the body while boosting neurotransmitters that stabilize the mood.
Many experience less pain and muscle tension following a massage. Since the results only last a short time, multiple massages can be of more benefit. Immune functions improve with regular massages. Anyone suffering from fibromyalgia may find a massage helps to reduce their symptoms. Some doctors suggest regular massages for those undergoing cancer treatment, physical therapy, or following surgery to reduce pain and improve body function and range of motion. These serve as only a few of countless reasons why you might want to book a massage as part of your spa treatments in Biloxi.

Body Treatments
When visiting Palace Casino Resort, consider visiting Pure, The Palace Spa for a body treatment. As with a facial, exfoliation helps to improve blood circulation to the skin. The texture and tone of the skin improve along with its look and feel. Cell turnover increases, and you'll find your skin is better able to absorb the products you use. Consider scheduling a body treatment today to receive these amazing benefits.
Manicures and Pedicures
Nail technicians do more than just pamper your nails. With regular manicures and pedicures a nail technician can help detect and address potential nail disease issues. Of course, your hands and feet look and feel better after exfoliating, moisturizing, cleaning, and grooming nails. Manicures and pedicures also help to prevent and treat ingrown nails, remove calluses and treat cuticles, while removing dead skin cells. Request a manicure and pedicure at your next spa at visit, so you can look and feel your best while protecting your health.
Self-care is important to looking and feeling your best. Oftentimes, we are busy and neglect taking care of ourselves. You should view spa services as part of maintaining and improving your health, not just a luxury. If you have been putting off booking a spa appointment, do so today!  A visit to Pure, The Palace Spa, at the Palace Casino Resort, will be one you appreciate when you see how amazing the results are. In fact, you'll want to book your next visit before you leave the spa so you don't miss out on self-care again.
About Pure, The Palace Spa:
Pure, The Palace Spa at Palace Casino Resort, is open Thursday through Sunday and offers a range of treatments designed to reduce stress while beautifying the body and invigorating the senses. Choose from a refreshing facial, advanced skin resurfacing, massage, manicures, pedicures, and more. Attentive professionals provide all services for outstanding results. You may view the services menu on the Spa page of our website:  www.PalaceCasinoResort.com. Call 228-432-8888 or 800-725-2239, ext. 2012 to make an appointment.
---
---
Leave A Comment